A Walk in The Woods
We have been given a sneak preview of Archie Miles' forthcoming book "A Walk in The Woods".
The book is illustrated with Archie's own photographs and is a "tour of forty-six of Britain's greatest woodlands with specialist tree photographer and writer Archie Miles, published in association with the Woodland Trust."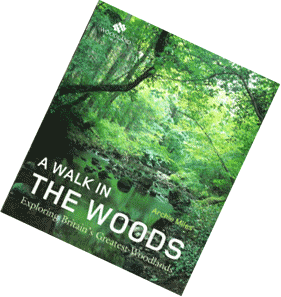 Hackfall Wood is featured in "A Walk in The Woods".

It might not appear immediately obvious to the casual observer, but Hackfall is actually a Grade 1 listed garden, although beneath this picturesque setting lies one of Yorkshire's finest ancient woods. The densely wooded gorge of Hackfall rises some 350 feet above a great bend in the River Ure to the pretty village of Grewelthorpe; and the woodland has been subjected to a long history of embellishment and management, of which a whole new cycle is just beginning.
The book is expected to be in bookshops by October 2009 with a cover price of £25. You can also order it direct from The Woodland Trust. Or better still Amazon have it for £17.50 with free delivery. A Walk in The Woods
You can see some of Archie's atmospheric woodland photographs here: Archie Miles Photography