The Grotto
Built from locally sourced Tufa The Grotto had almost completely fallen down. So much so that it couldn't become a listed building. Work has been undertaken to restore the walls of the building and planning permission has now been obtained to do more work but there are no plans to complete the roof.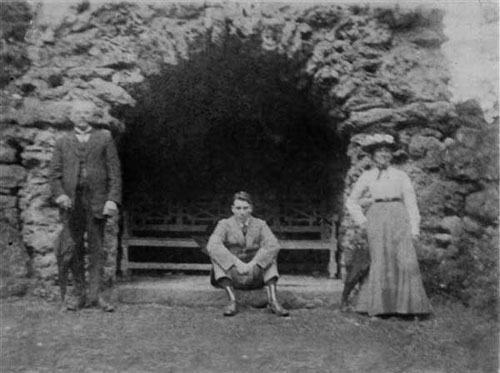 An old picture of the Grotto as it was originally.
As with so many of the buildings in Hackfall the Grotto was provided as a place to rest awhile and enjoy the view. In this case the view was of the 40 foot fall. In the early years the water features in Hackfall were enhanced by water collected in reservoirs and cisterns which was released at an appropriate time to delight the visitors.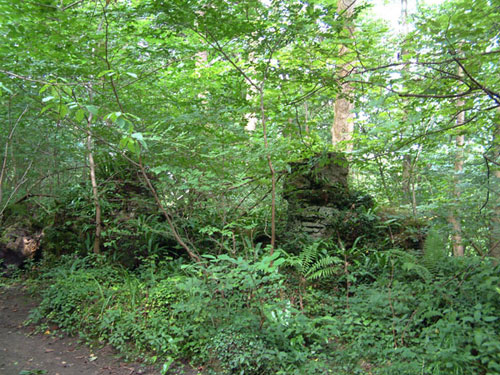 The Grotto had fallen into a pile of boulders.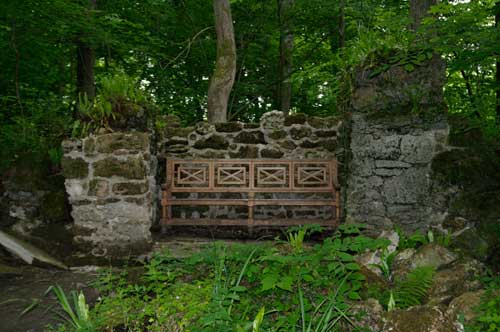 Partially restored the Hackfall Trust have provided a replica bench for visitors to enjoy the view as it was originally intended.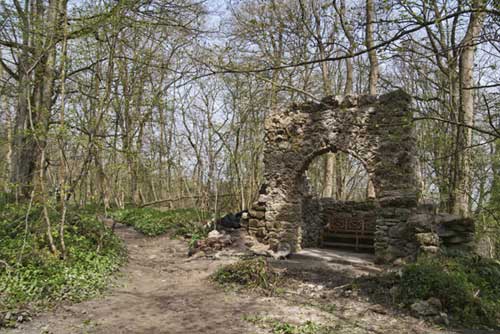 The Grotto restoration is now nearing completion – April 2010.
The Grotto is not a listed building currently and given that it is now a new building built from a pile of rubble, which happened to be on the site of the old one, there seems to be no case for applying for it to be protected by listing.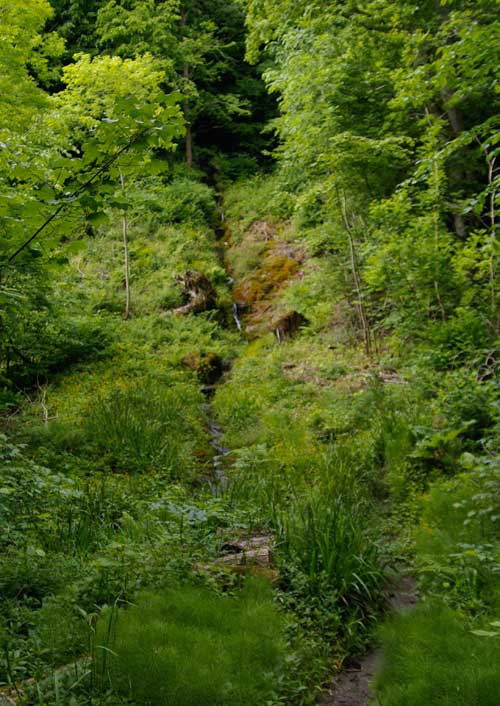 In the early years the 40' fall would have been enhanced by releasing water from a reservoir above at an appropriate time to delight visitors.